Presented by Young People's Theatre
The Wizard of Oz – Young Performer's Edition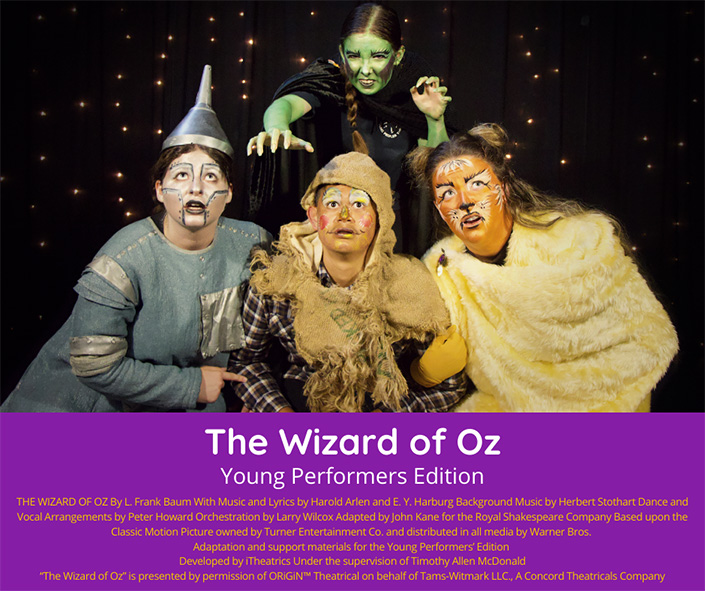 About the Show
Young Peoples Theatre, Newcastle Inc. presents The Wizard of Oz, Young Performers Edition. YPT invites you to join Dorothy, Scarecrow, Tinman and Lion on this classic adventure to the Emerald City and over the rainbow. This 70 minute adaptation is perfect entertainment for the whole family.
THIS PRODUCTION WILL BE LIVE STREAMED SO YOU CAN EXPERIENCE THE MAGIC FROM THE COMFORT OF YOUR OWN HOME.
Presented by Young People's Theatre, Newcastle INC
Director: Kate Booth
Musical Director: Evan Booth
Choreographer: Hannah Richens
Assistant Director: Natesha Ham
Assistant Choreographer: Brianna Budden
Audience Suitability: All ages.
Duration: 70 minutes.
Location
YPT Theatre, Hamilton
Dates & Times
Saturday 04 December, 2021 at 2:00 PM
Saturday 04 December, 2021 at 6:00 PM
Sunday 05 December, 2021 at 2:00 PM
Sunday 05 December, 2021 at 6:00 PM
Website
Visit the Young People's Theatre website for further information - https://ypt.org.au/the-wizard-of-oz/