Meet our Judges
2020 CONDA Judges
Jason King
Jason King joined the CONDA judging panel in 2020. Jason's first show was in 1999 with Tomaree Musical Society who were staging Oklahoma! at Nelson Bay Bowling club. After persistent pleading from his partners sister he decided to go along for a look and help them out as they needed males. Little did he know at the time that he would be walking away from that rehearsal cast as Curly. After that he dove head long into performing and helped out with the next two seasons at Tomaree. Soon he would move to Newcastle and perform in Gypsy with Intimate Theatre Company where he would meet and work with some pivotal names in Newcastle theatre. Since then, he has worked with almost every theatre company in Newcastle, in almost every discipline and has even spent a few years on the CONDA committee assisting with Audio Visuals, Programs, Musical Performance and generally worked his hardest to help make the CONDA's as professional and as successful as possible. He has also performed at a number of CONDA ceremonies over the years, most recently in the 2018 ceremony where he said the "Vibe he could feel on stage and atmosphere in the room was something special and with 60+ productions behind me that is saying something". The only CONDA memory that tops that off, is him proposing to his wife at the 2006 CONDA Ceremony on the Civic Stage with a theatre full of the most important friends and peers that him and Jackie have had the pleasure of knowing and working with.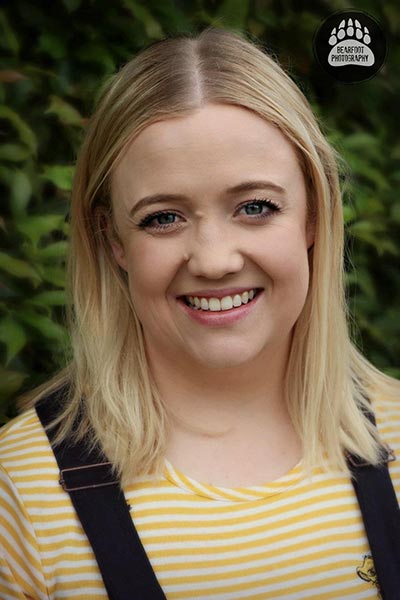 Anna Lambert
Anna Lambert joined the CONDA judging team in 2018. Anna grew up in the theatre, having started classes at Young People's Theatre at the age of nine. Whilst initially hesitant to join, her parents encouraged Anna to "at least try it for one year" and she hasn't looked back. Anna is very active in the Newcastle theatre scene and has acted with a number of different companies. She has been lucky enough to play Elizabeth Proctor in The Crucible (2017), Leaf Coneybear in The 25th Annual Putnam County Spelling Bee (2016), The Cat in the Hat in Seussical the Musical (2015), Sir Toby in Twelfth night (2012) and many, many more. She is passionate about all areas of theatre and has tried her hand at directing, writing, stage management, lighting operation and stage crew. She most recently co-directed Opera Hunter's production of The Sound of Music (2018) and was the assistant director for The History Boys at Young People's Theatre. She was also a part of the team that created Tamagotchi . . . the musical?! for which Anna wrote the book. Anna is absolutely thrilled to be joining the team of talented judges. She is most looking forward to seeing what the wonderful artists of Newcastle have to offer and meeting some of the wonderful people that make this community so fantastic.
Ken Longworth
Ken Longworth has been a CONDA judge since the awards began and serves as chairman of the judging team. A performer since his infants school years, he made his first major appearance at age seven in a play that was part of a schools concert staged at Newcastle City Hall to raise funds for the then planned Newcastle Cultural Centre. As a student at Newcastle University College, Ken was involved in its first four revues as actor, writer and director, and, in a year at Newcastle Teachers College, co-directed Thornton Wilder's play Our Town. He was also assistant director of the university college newspaper, Opus, writing film reviews. While serving as a teacher in the Riverina, he became a journalist at the Wagga Wagga Daily Advertiser, and for most of his two-and-a-half-years there, was its theatre reviewer. Returning to Newcastle in 1966 to work at The Newcastle Herald, he wrote occasional reviews for the newspaper until becoming its sole theatre reviewer in 1976, at a time when Hunter Valley Theatre Company began operations as the city's first professional theatre company and the new Newcastle University Drama Department was offering challenging works. He was one of four Newcastle theatre critics invited to be CONDA judges when Newcastle City Council established the City of Newcastle Drama Awards in 1979. In 2001, he took a busman's holiday while on long service leave to direct the play Love Letters at DAPA Theatre. Ken continues in his role as theatre reviewer and writer for The Newcastle Herald.
Guilherme Noronha
Guilherme Noronha active and committed to his theatre communities of Newcastle, Maitland and Sydney for more than 25 years in over 50 productions. Guil's experience and training in a diverse range of theatrical and dramatic forms is expansive, from opera, musical theatre, dramatic theatre, physical theatre/mime, circus, improvisation, commedia dell' arte, street theatre and screen acting. Guil acts, directs, sings, teaches, designs sets/lights/sound/costumes as well as set construction. He studied at the Australian Institute of Music in Sydney for three years and is a classically trained tenor/baritone. Guil has a keen interest in technical production. Holding a Certificate III in Engineering (metal fabrication) and being a passionate woodworker, Guil's technical skills mixed with his creative eye for detail allow him to realise and bring to life even the most imaginative of sets. Most recently, Guil received a CONDA for his set design and co-direction of The Diary of Anne Frank at Maitland Repertory Theatre in 2017. Guil was artistic director of the Maitland Jr Repertory Theatre School for six years, alongside his wife Lesley. Together they grew and managed the theatre school of up to 100 children and young people, teaching weekly drama classes and directing the annual production. Guil's professional screen acting credits include the Prime Seven 2017 television mini- series Blue Murder and three national commercials with Toyota, KFC and Maximus Sports Drink. Most recently, Guil has performed with Opera Australia at the Sydney Opera House and Melbourne Arts Centre in the 2017 production of Cavelleria Rusticana /Pagliaaci. In 2018 Guil once again performed with Opera Australia in La Boheme on Sydney Harbour.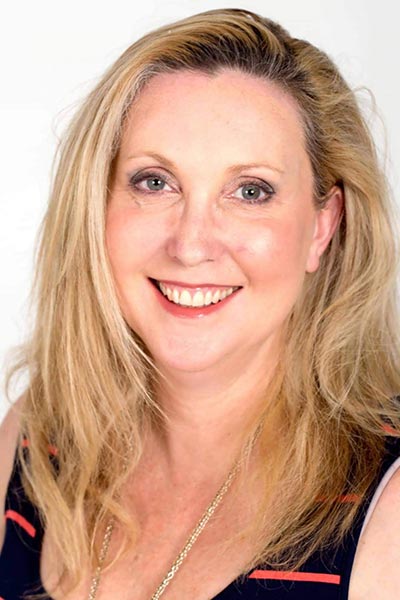 Karen Birrell
Karen is an experienced practitioner and educator. She was a CONDA judge between 2000 and 2009 and the producer/director of Star Struck between 2013 and 2016. She has performed professionally with Hunter Valley Theatre Company, Zeal Theatre and Ship o Fools. She believes we are never too old to learn and, as such, has studied overseas with Complicite, Stella Adler, Frantic Assembly and Ecole Internationale Lecoq. She loves the sense of community and creativity that has emerged in Newcastle Theatre and is looking forward to seeing this translated onto the stage