Presented by Maitland Repertory Theatre
The Effect of Gamma Rays on Man-in-the-Moon Marigolds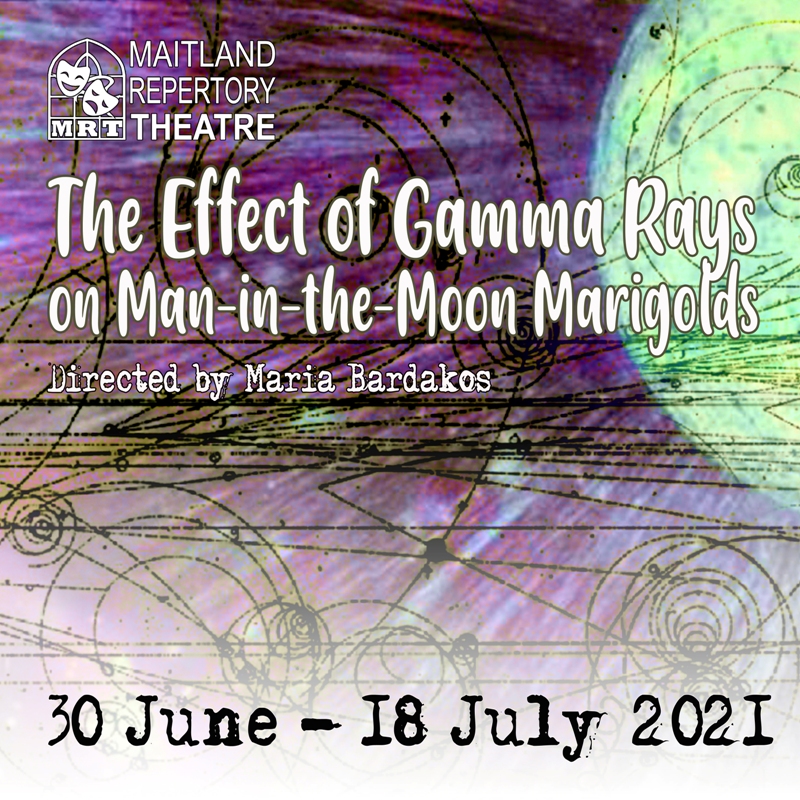 About the Show
"I hate the world, Matilda. Do you know that?" - Beatrice
The Effect of Gamma Rays on Man-in-the-Moon Marigolds
by Paul Zindel
Director: Maria Bardakos
June 30 to July 18
Winner of the 1971 Pulitzer Prize, the Obie Award and the New York Critics Circle Award as best American Play of the season, this powerful and moving story of triumph in the face of adversity, set in the style of Tennessee Williams, is one of Off-Broadway's greatest successes.
It is a biographical play of the writer's dysfunctional family and the pain and loneliness suffered as a child growing up in a home with a narcissistic mother, a rebellious and manipulative sister and the absence of a loving father.
Yet, even though the play presents a bleak situation, it also offers hope in the character of Tillie (Matilda) who, despite her mother's cruelty, refuses to be defeated. Tillie embodies the spirit of the survivor. Tillie is an awkward outcast at school, yet she is able to appreciate what life has to offer because she has discovered something more important than external appearances, something more lasting. She has discovered that she is important.
Location
Maitland NSW
Dates & Times
Wednesday 30 June, 2021 at 8:00 PM
Friday 02 July, 2021 at 8:00 PM
Saturday 03 July, 2021 at 8:00 PM
Friday 09 July, 2021 at 8:00 PM
Saturday 10 July, 2021 at 8:00 PM
Friday 16 July, 2021 at 8:00 PM
Sunday 11 July, 2021 at 2:00 PM
Saturday 17 July, 2021 at 8:00 PM
Sunday 18 July, 2021 at 2:00 PM
Friday 23 July, 2021 at 8:00 PM
Saturday 24 July, 2021 at 8:00 PM
Sunday 25 July, 2021 at 2:00 PM
Website
Visit the Maitland Repertory Theatre website for further information - https://www.mrt.org.au/2021-season/the-effect-of-gamma-rays-on-mitmm/