Presented by St Philips Christian College
High School Musical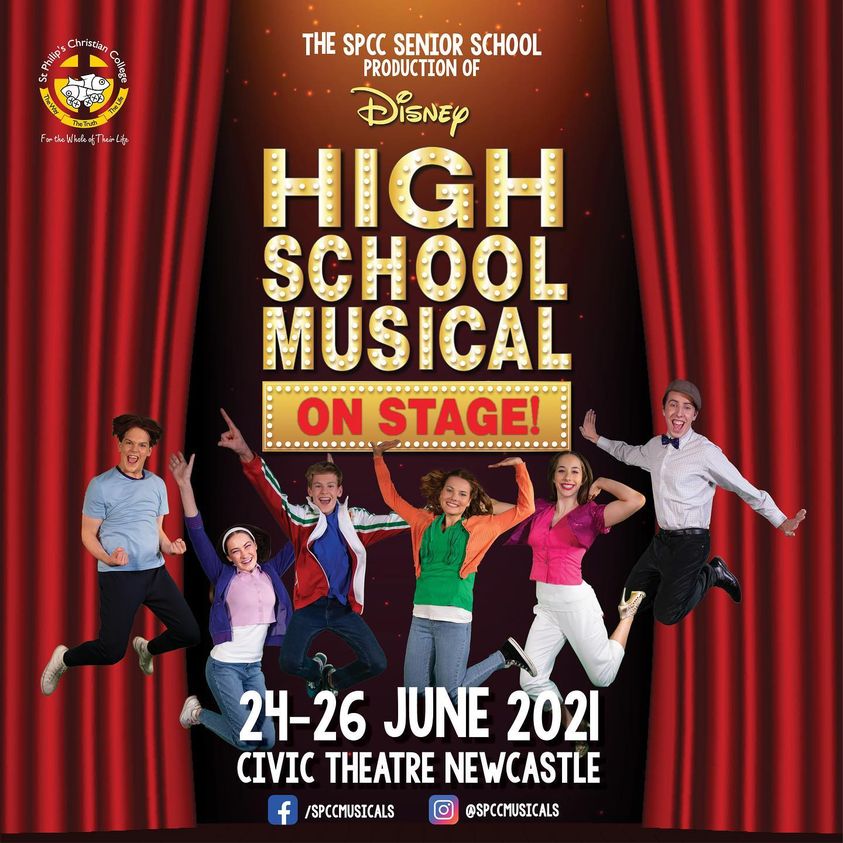 About the Show
Presented by St Philip's Christian College
Disney's smash hit movie musical comes to life on the Civic Theatre stage. Troy, Gabriella and the students of East High must deal with issues of identity, friends and family while balancing their classes and extracurricular activities.
It's the first day after winter break at East High. The Jocks, Brainiacs, Thespians and Skaters find their cliques, recount their vacations and look forward to the new year. Basketball team captain and resident jock, Troy, discovers that the brainy Gabriella, a girl he met singing karaoke on his ski trip, has just enrolled at East High.
They cause an upheaval when they decide to audition for the high school musical that is being led by Ms. Darbus. Although many students resent the threat posed to the "status quo," Troy and Gabriella's alliance might just open the door for others to shine as well.
Disney's High School Musical is fun for the whole family.

Running time 2hrs 20mins (60/20/60)
HIGH SCHOOL MUSICAL PREVIEW NIGHT
Get ready to be the FIRST people to see Disney's iconic High School Musical at the Civic Theatre. This exclusive preview on Wednesday 23 June gives you access to the final dress rehearsal of this incredible production, whilst gaining insight into the magical world of what it takes to bring a Broadway style musical to the stage.
Depending on 'what goes wrong' (expect some starts and stops), the preview is expected to run from 6:30pm to 9:00pm with a short break.
Location
Civic Theatre Newcastle
Dates & Times
Thursday 24 June, 2021 at 10:30 AM
Thursday 24 June, 2021 at 7:59 PM
Friday 25 June, 2021 at 10:30 AM
Friday 25 June, 2021 at 7:00 PM
Saturday 26 June, 2021 at 2:00 PM
Saturday 26 June, 2021 at 7:00 PM
Website
Visit the St Philips Christian College website for further information - https://tickets.civictheatrenewcastle.com.au/WEBPAGES/EntaWebShow/ShowPerformance.aspx