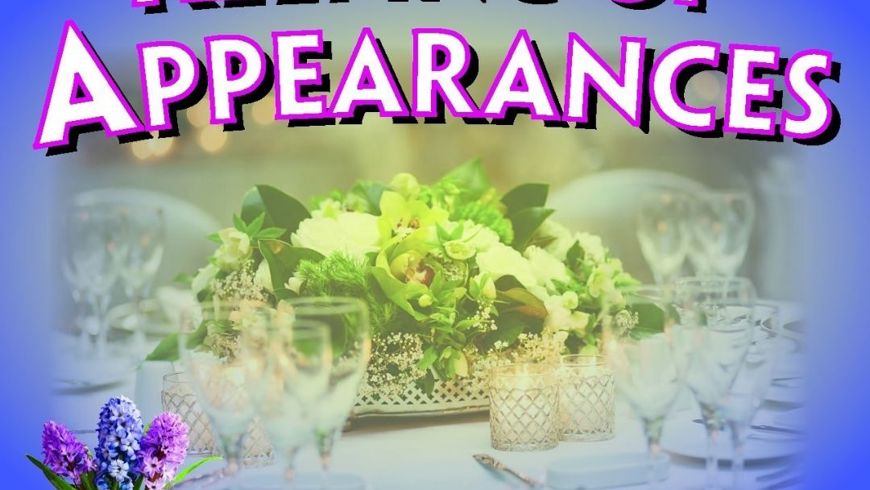 DISCOUNT OFFERS
Our outgoing President, Rachelle Schmidt-Adnum, would like to share the following statement:
"Dear Theatre Friends,
After a meaningful period of contemplation, I have decided that I won't be running for president or the 2021 CONDA committee. CONDA has been a huge part of my life for the best part of a decade. I have been president for 3 years and on the committee for a total of 7 years now. It has been a fulfilling, wonderful, challenging, sometimes more than challenging, very gratifying, time-consuming ride. And a huge personal learning curve. However, I feel, for CONDA to continue the positive evolution that has occurred, it is time for a fresh face and new energy at the helm. And time for me to create more space in my life for my own personal creative projects, my business and, especially, my family. I am incredibly grateful and honoured to have worked with so many dedicated people on the various committees and within our awesome community over these 7 years and am extremely proud of what has been achieved in my time with the organisation. I am equally proud of the work I have personally contributed. CONDA has undergone a wonderful evolution in the last 7 years, bouncing back from near cessation and significant debt. I feel very blessed to have been a part of it and very confident that I leave the organisation with a truly solid foundation (financial, cultural and otherwise) that I hope the next committee will continue to build upon, respect and love. I sincerely hope CONDA goes to the next level over the next 7 years (and beyond) and continues to evolve to support everything it stands for in the community. It is time to hand the baton to someone fresh and new, with a prayer in my heart that they will cherish the spirit of CONDA as I hope I have. So on March 8th at our AGM I will bid farewell to my CONDA journey (for now). My deepest thanks for the opportunity to serve this truly inspiring community.
Warmest regards,
Rachelle"
Nominations for positions on the CONDA Inc. Committee will be accepted on the night. If you are unable to attend, please follow this link, download and complete the form and return prior to the meeting by email to: hello@conda.com.au - https://drive.google.com/file/d/1hF-LR-gLiKBXr1hupE1Wlf-PvMIM3O-q/view?fbclid=IwAR3-r0UOQ4hdb8pLRtG74DRRV2XRd7oS9EH8Qs08VhsEUrkhhsjwGt18IGw
We would appreciate if existing members can pay their membership renewal fees before the meeting (see payment details below). For new membership applications, please follow this link, download and complete the form and return by reply email or bring on the night: https://drive.google.com/file/d/1lNAYJIFpDjebN17szYbeCi5u-uZ9uggX/view?fbclid=IwAR1T_62gXCmiNUHNMz5cQkjDYj8S2z0B02zghqaZ65yKSR03pAfTJfvi9aQ Again, payment prior to the meeting would be appreciated.
CONDA Membership is $25 per annum.
Direct Deposit Details
Account Name: CONDA INC
BSB: 650 000
Account No: 972689009
Please use your last name as a payment reference and email a copy of the receipt to treasurer@conda.com.au.
Membership is only accepted once approved by the CONDA Committee and membership is paid. Membership is only available to individuals 18 years and older. We look forward to seeing all of our member, existing and new, at the AGM.
Main Info
Date:

Fri, 01 Apr 2022

Time:

7:30pm - 7:30pm

Type:

Theatre Tickets

Duration:

2hrs
Location:
Civic Playhouse Theatre
DISCOUNT OFFERS
Cost: Free